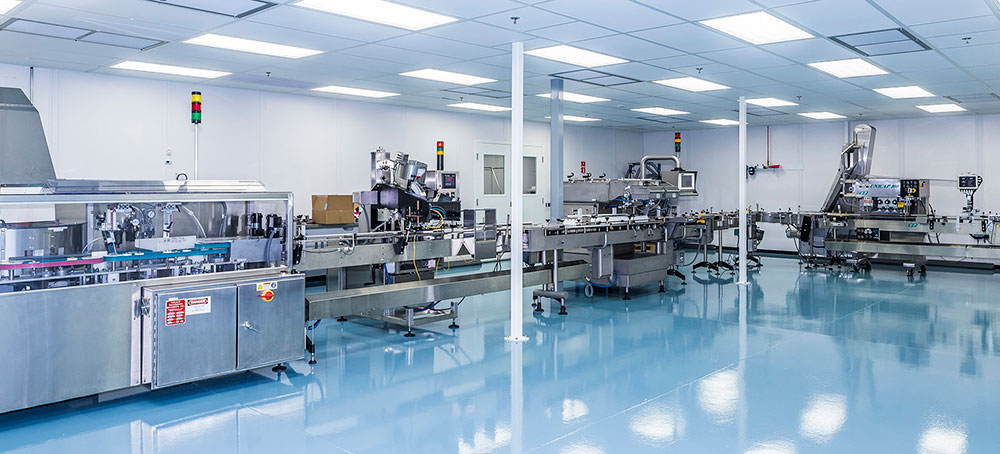 Pharma Packaging Solutions is pleased to announce a new primary packaging suite which is designed to maintain low relative humidity levels. We are a turnkey contract packager experienced in serving the pharmaceutical industry with oral solid dose packaging solutions including bottling, blistering and cartoning.
The new packaging suite maintains low relative humidity levels to better protect humidity-sensitive products that require special handling. At a temperature of 70 degrees, relative humidity (RH) can be maintained as low as 6 percent. For some product types (oncology, rheumatoid arthritis, HIV and Parkinson's medications), it is vital to safeguard their production environment since moisture can modify the rates of chemical degradation. The low relative humidity packaging suite extends the work-in-progress (WIP) time, which affects how long components can be opened or exposed.
With more than 20 years in the industry, Pharma Packaging Solutions is experienced in providing primary and secondary packaging, as well as folding cartons and kitting services to help clients reduce waste, preserve potency, and extend the shelf-life of products. Their state-of-the-art facility has been designed to accommodate a wide variety of packaging requirements.
So if your product is humidity or temperature sensitive, Pharma Packaging Solution's facility can meet special specifications and help you get your product to market safely and efficiently.