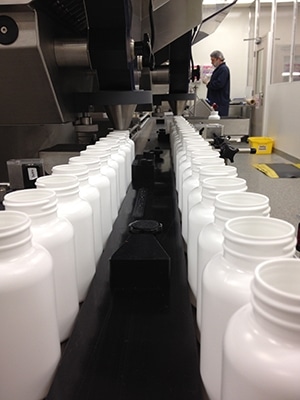 Over the years, more and more pharmaceutical companies have moved away from in-house packaging operations and toward pharmaceutical contract packaging. There are plenty of reasons pharma companies have started making this shift. Outsourcing pharmaceutical packaging to contract packaging organizations (CPOs) is a cost-effective way for pharmaceutical companies to bring drugs to market without sacrificing packaging quality.
Packaging Innovation
One benefit of pharmaceutical contract packaging is that it allows pharmaceutical companies to take advantage of packaging innovations without opening themselves up to risk. Developing new packaging formats can be expensive, and not every new design will have staying power.
Dedicated packaging companies are better equipped to take design risks than in-house pharmaceutical packaging operations. By outsourcing packaging procedures, pharmaceutical companies can try out experimental packaging solutions without heavy overhead investment and without risk of huge financial loss should the design prove unpopular.
Pharmaceutical Serialization
Another reason pharmaceutical contract packaging is popular with pharmaceutical companies is the rise of pharmaceutical serialization. Pharmaceutical serialization is the practice of assigning unique serial numbers that provide useful identifying information to individual units of prescription products. Pharmaceutical serialization requirements have become more strict since the Drug Supply Chain Security Act was passed.
Implementing serialization is a sizable undertaking; while pharmaceutical companies may struggle to do so, many packaging companies have efficient serialization procedures already in place. Pharmaceutical companies can ensure they meet serialization requirements without using the time and money needed to develop their own procedures by outsourcing their product packaging.
Focus on Core Competencies
One of the greatest advantages of outsourcing pharmaceutical packaging is that it allows pharmaceutical companies to focus on their core competencies. Most pharmaceutical companies would likely agree that their main purpose is to research and develop drugs. Utilizing pharmaceutical contract packaging allows drug companies to use less of their time, energy and resources worrying about packaging, and dedicate themselves more fully to their primary objectives.
At Pharma Packaging Solutions, we partner with pharmaceutical companies to help them put their products on the market as smoothly as possible. If you believe you could benefit from pharmaceutical contract packaging, contact us at 800.533.7744 or send an email to ask@pharmapacksol.com.